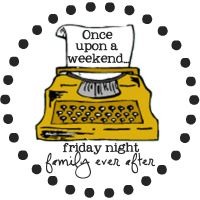 A little from our week...
Ah, finally, a very normal week around here! I'm getting caught up on housework, and have been sewing a lot! I love "normal."
Were you glued to the TV/internet this week regarding politics? I sure was. I have been following the election so closely since January (hey, I had no choice, I live in a swing state, lol)! Last night, I stayed up way too late, but I spent about 2 hours writing in my journal all my thoughts about our recent election. It was so therapeutic to get all my thoughts organized. I'd love to share them, but they are so personal, and I'm sure that's not why you are here. To sum up everything I'm feeling, this is what I have to say
:
I will continue to work hard, save money, live within my means, be loving, be tolerant, be charitable, and pray for all the leaders o

f my

country.
I'm so grateful for all that I have!
I've been on a health kick lately. I'm trying to cram as many whole foods as I can into the things I feed my family. I got 7 healthy things into the cookies, and they still tasted great!
What have you been up to?