It's finally Friday! Did you have a good week? We've had an interesting twist for the start of our summer. My 6 year old daughter broke her am (in half) on Sunday. I'm still a little bit devastated... she'll have a cast for 6-8 weeks, and it can't get wet. So that means no swimming, what are we going to do? What a way to start the summer! But she's been so brave, and we're determined to have a great summer anyway. Oh, and did I mention I broke my rib? Yeah.... it hurts like crazy (slippin' slide injury made worse by a trampoline injury).
Pinspired and Rewired-
Come link up any project involving fabric... the prizes from
Fashionable Fabrics
are awesome!
Quilt-Along
-
For those of you following along, you probably saw my note that I am a little behind due to all our injuries. I am still working on my quilt top, and I hope to have it posted very soon. Plan for this weekend. I can't tell you how awful I feel, I am so sorry!
Congrats to
My Inner Need to Create
, who had the most views at last week's party.
You will be on my sidebar all week!
Here are some of my favorites and top views from last week!
(If that's you, be sure to grab a
Featured Button
)!
Handpainted Skirt
by My Inner Need to Create
Beadboard Flag
by The Money Pit
Pretty Red Dress
by Junk Mail
End of School Koolaid Gift
by Crafting in the Rain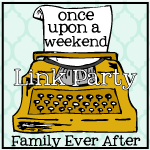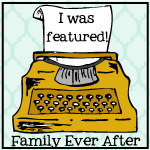 A link party is a place for bloggers to showcase their latest creations, and readers to find new ideas! Have fun browsing... or link up your own crafts, projects, recipes, organizing, photography, and more! Include as many links as you'd like, but please no advertising, no pinterest roundups, and keep it family friendly. By linking, you give me full permission to feature your blog and pictures.


There are no requirements, but I'd LOVE you to do any of these....

-Follow my blog! -Join me on
Facebook
,
Twitter
,
Pinterest
,
Google+
, or via RSS. -Add the party
Button
or text link anywhere on your blog. -Include this party with your list of Weekend link parties. -Check out some of the other fun projects entered here. -Check back next week to see if
you
get featured! -The Top Clicked Pick wins Blog of the Week on my sidebar!