Until Christmas, I'll be having several awesome ladies guest post as part of "Homemade in December." Anyone is welcome to link up their Christmas Projects at our Christmas Link Carnival. This weeks' theme on my blog is Advents, and we welcome Alyssa from Kadydid Designs!
..............................................................................................
Hi! I'm Alyssa, and I'm visiting from
Kadydid Designs
. I have known Rachel, her husband, Troy and their families for a
very
long time. I'm so excited to be guest posting on Family Ever After today for Rachel!
When I was little, I loved, loved, LOVED those chocolate advent calendars that were filled with cheap chocolate. We rarely got them, but the years that we did, it was an amazing treat.
As an adult, I have always wanted one of the gorgeous, wood advent boxes. I did not, however, ever feel like forking over the money to purchase one. Imagine my surprise when, while cleaning out our garage last month, I stumbled across a brand new, never been opened, Christmas Advent Box!! (Evidently, my husband has had it for years, never used it and completely forgot about it. What?!?)
Of course, I have every intention of using that box this year. Instead of putting little treats in the boxes (because once my children realize there is candy in there, they will for sure bust in there and eat every last piece), I am putting activities in there. And probably a cute little "I love you" note for them too. I thought I'd share just a few ideas with you, in hopes that it can give you some good ideas for Holiday activities too!
Craft Ideas:
1. Make a snow globe
(you can find that tutorial here)
2. Build a "snowman".
No, we don't have snow in Phoenix. It will be in paper. On the sliding glass door. Perhaps we will also turn it into a "Pin the Nose on the Snowman" game.
3. I think these little milk jug snowmen are cute. You can find the tutorial here.
4. Make glitter "snow" dough
(that recipe can be found here)
.
5. Make a wreath or Christmas tree out of your children's handprints.
Family Time:
1. Watch a Christmas movie of your choice, eat caramel corn and have a family slumber party.
2. Go to a Holiday event within your community
(my neighborhood surrounds it's own lake, so we go to the annual Holiday Boat Parade every year. The boats/docks are totally decked out with Christmas lights!).
3. Read a new Christmas book. Obviously, books like The Polar Express and The Night Before Christmas are classics. However, I also like Auntie Claus, Moostache and Bear Stays Up For Christmas.
4. Have a hot cocoa bar and include all the possible fixin's: candy canes, marshmallows, chocolate sprinkles, whipped cream...go crazy!!
5. Read Luke 2. Or, you can watch a beautiful video of it here

(I highly recommend this video. Gives me goosebumps every time!)

.
Just For Fun:
1. Write letters to Santa.
2. Make a gingerbread house/train/tree...whatever you want! If you have older children, turn it into a contest.
3. Make Reindeer Food to sprinkle on your lawn on Christmas Eve
Reindeer Food
1/2 c. colored sugar crystals
(I like using sugar crystals rather than the traditional glitter just
because I can't imagine that glitter sets so well in little birdies tummies)
4. Go sledding (or, if you live in warmer parts like we do, spend the afternoon at the park).
5.
Spend an evening making cookies and Christmas goodies. Go out and deliver them to friends, neighbors, teachers and family the next evening. Make sure to discuss the importance of serving with your little ones!
And just a bit of advice? Keep a master list of all the activities planned. That way, if something comes up and you need (or want) to switch out an already planned activity, you can find it easily!
I hope this list provides some fun or inspires more holiday activities for you to do with your families. Happy Holidays!!


Thank you so much Alyssa!
She is hosting 12 days of Christmas giveaways on her blog. There are lots of fun things!
Click here to go check it out and enter!






This post brought to you by:
Homemade in December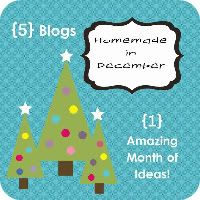 The hosts: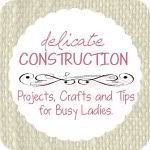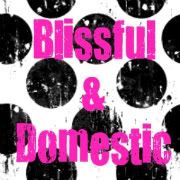 Check out what these ladies have going on today.
More Christmas fun awaits you!